Thank you Foster Grant for sponsoring this post. Visit FosterGrant.com for all the latest sunglasses styles at amazing prices – for the many shades of you!™
Guys, I'm SO freaking pumped to tell y'all about my new sunnies from Foster Grant. I got four pairs, and they were only $20 a pop. I love their brand because they have an incredible assortment of the latest styles, and they're totally affordable. I'm kind of a professional sunglass collector so that's important to me. High quality items for low prices? Um, obviously yes. Also, all their eyewear is 100% UVA/UVB protective which is non-negotiable for me.
100% UVA/UVB protection helps shield your eyes from the sun's harmful rays which can cause aging. Protect your eyes AND look stylish by copping a pair (…or 4, ha) of Foster Grants.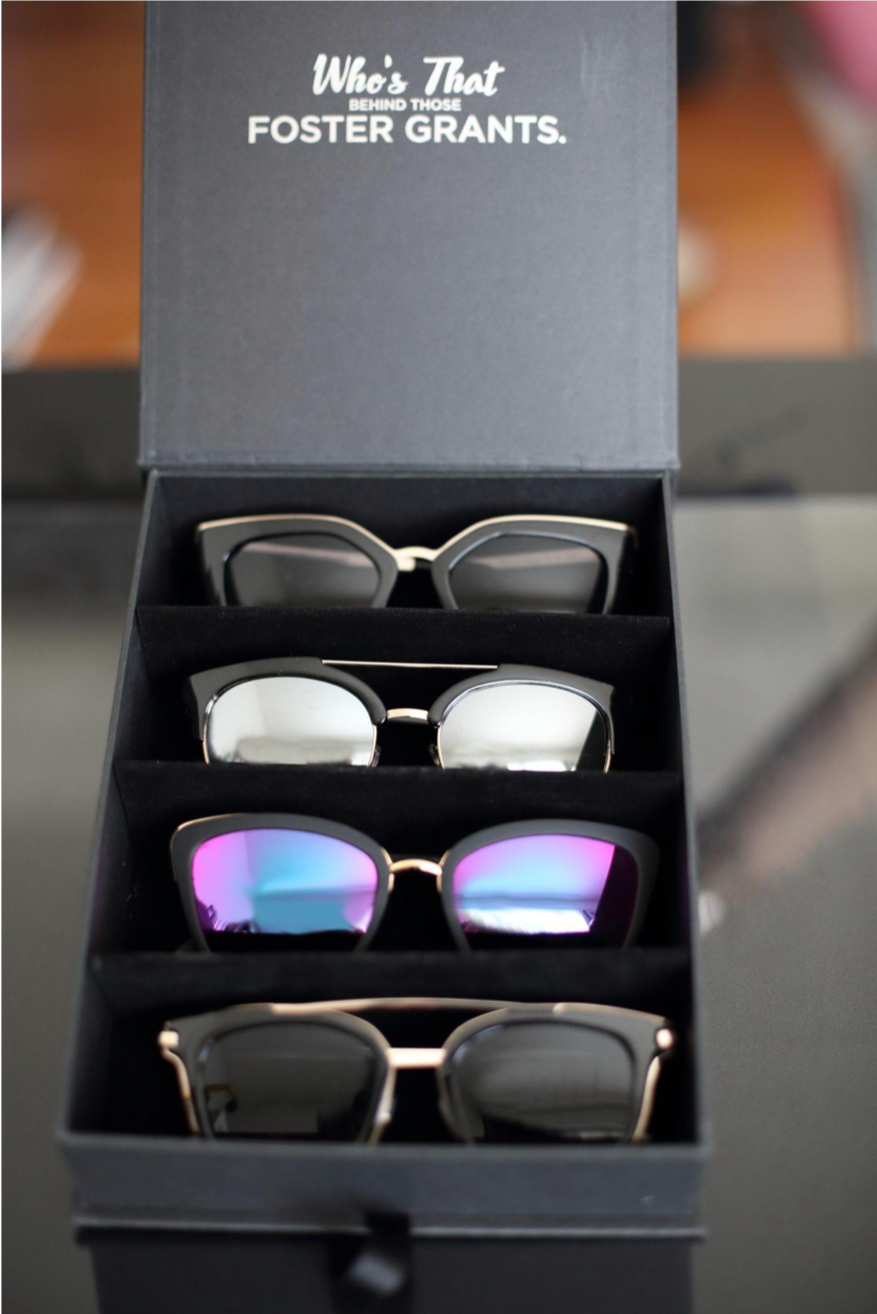 Click on the image above to shop!
Popsugar says THE hottest styles for 2018 areeeee *drum roll, please* embellished shapes, tinted lenses, retro cat-eyes, ski goggles, and flat-top visors. What do you guys think? Are those styles you'd be down to sport on the daily or not so much? Personally, I've always been a big fan of aviators, wayfarers and cat-eyes. I prefer the more classic designs, but that's just me.
If you're looking to splurge on a pair, there's a lot to consider since sunglasses can get hellllla pricy, but you don't have to limit yourself with Foster Grant. Get 4-5 different pairs and rotate! You don't have to sacrifice quality to get an affordable pair of sunnies, Foster Grant gives shoppers the benefit of BOTH quality and quantity. So, let's take a look at my new accessories, frands…
Option #1: the MI 18 04's. I'm a sucker for oversized shades so these babies are my current go-to.
Option #2: the ML 01's. I've never been a huge fan of mirrored sunnies…until now. Can we just talk about how fierce the fuchsia pink is?
Option #3: the MI 18 03's. Love, love, LOVE cat-eye sunnies, but I adore geometric cat-eyes even more.
Anddd last but not least, option #4: the MI 18 02's. Silver mirrored lenses + a bamf double brow bar = a do on every level. So, what did you guys think of my haul – were you a fan or nah? Which styles did you like and did you have a favorite? For a limited time get 20% OFF all Foster Grant sunglasses with the code YAY20 at checkout.
I was selected for this opportunity as a member of CLEVER and the content and opinions expressed here are all my own. Photography by the wonderful Sung Shin.